PREMIUM QUALITY SCRUBS
HIGH QUALITY MADE . FASHIONABLE .
AFFORDABLE . BIGGEST ASSORTMENT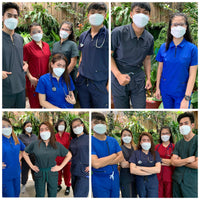 ScrubsElitePro made of 4-Way High Quality Stretchfine Fabric
⭐ Exclusive premium quality 4-Way Stretch fabric which is breathable, lightweight, moisture wicking and wrinkle-free
⭐ Double stitched seam / Valenciana
⭐ Multifunctional 5-Pockets (Sleeves Pen, Welt Chest, Waist, ID & Scissors holder)
⭐ Pants with strong knitted gartered waistband with flatcord drawstring
⭐ Jogger pants made of knitted hemming garter
⭐ Multifunctional 8-Pockets (2-Classic side, 2-Front zipper, 2-Cargo zipper, 2-Flap back pocket)
SHOP NOW
SCRUBS ACTIVEWEAR COLLECTION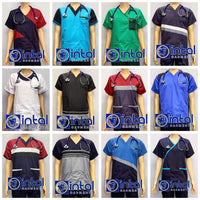 EXCEPTIONAL QUALITY MADE SCRUBS
We suit you!
As one of the pioneer scrub suits and healthcare apparel manufacturer in the Philippines, we at Intal Garments, are committed to providing our valued and hardworking medical frontliners (Doctors, Nurses, Caregivers, Therapist and other healthcare professionals) exceptional quality made, fashionable yet affordable with biggest assortment of scrubsuit that can be worn comfortably and confidently. Wearing this high-quality protective workwear by Intal Garments is always a fashionable chance worth taking!
SHOP NOW
Testimonials
Once again, thank you so much INTAL GARMENTS Scrub Suit for the prompt service and delivery. Definitely the best scrubsuit out there in Metro! Maraming salamat sa malasakit ninyo sa aming mga healthcare workers. Much appreciated! :-)

Dra. Elka Bungay
Excellent quality of products. Very accomodating si Sir and all the staff. Highly recommended - Clinica De La Peau

Maricon Nicole Teves
I had a very good experience with Intal Garments. The owner is very professional. They had to rush my order and they followed through. The quality is great. Highly recommended!!!

Emery Eugenio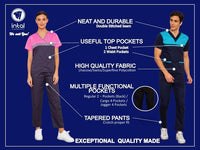 SCRUBS FEATURES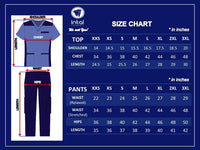 SIZE MEASUREMENT
For easier size guide, lay a scrub suit that perfectly fits you on a flat surface and get the measurement as a guide referring to our size chart.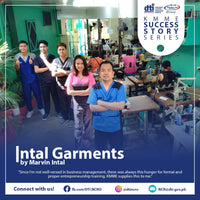 DTI SUCCESS STORY
INTAL GARMENTS has catered already thousands of individual healthcare professionals and numerous prestigious hospitals, medical centers and schools, wellness centers and even non-medical institutions nationwide and abroad.
Now, Doctor's Coat, Nurse Uniform and Laboratory Gown are being offered to fully provide customer's protective requirements.
The company was featured in Department of Trade and Industry (DTI) and GoNegosyo - Kapatid Mentor Me Enterprise (KMME) Success Story last May 2020 and guested in three radio programs (Radyo 5, DZRH and DZRJ) as featured entrepreneur. Moreover, the owner is equipped with 14 years of professional experiences in Quality Management System (ISO 9001) and has been nominated for 2020 Philippine Chamber of Commerce and Industry (PCCI) Injap Sia Outstanding Young Entrepreneur Awards.
INTAL GARMENTS SHOP
Bonanza Drive, Don Carlos Village Pasay City, Metro Manila PH 1300
0908 8750718 . 0927 5440704
marvin@intalgarments.net